Plant Branch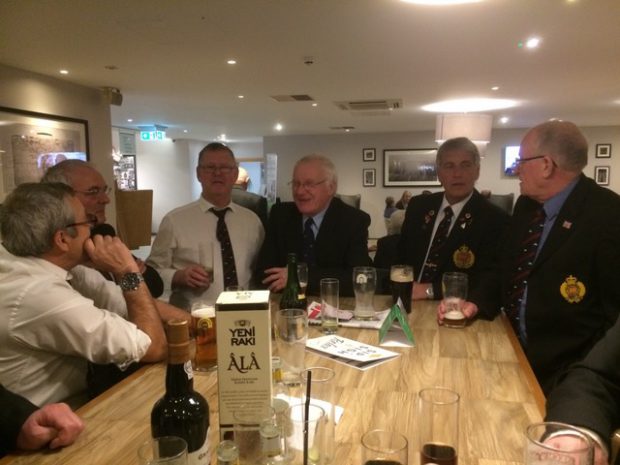 A message from the Branch Secretary – Barry Prior
The Plant Branch  AGM for 2018 was once again held at the Holiday Inn in Coventry, with the help of the Amphibious Engineers.At the AGM Sandy Davey was voted in as the new Treasurer and now awaits your subscriptions eagerly, which is still a paltry £5.00 per annum. Moving sideways on the committee was Dave Davey who has taken on the roll of Social Secretary and is working to organise a "bit of a do " around September.
We increased our presence there when 23 of Plant Branch sat down for the annual dinner along with the Amphibious Engineers Branch.It was a great function, which also featured the worlds biggest raffle, which took some time to get through. If you were not there, perhaps you should ask yourself why not?
When reading this, if you are a member of the REA Plant Branch and have not been contacted, I would be grateful if you would email Barry at reaplantgroup@gmail.com, further, please do the same if you are wondering how to pay your Subs.
Equally, if you would like to join an invigorated Plant Branch (T&C apply) please email Barry at the same
address.
More information is available on the Branch Facebook page which is at
https://www.facebook.com/REA-Plant-Branch-241845989328540/