About Us
What is the Royal Engineers Association?
The Royal Engineers Association (REA) is the Regimental Association of the Royal Engineers. The REA was originally founded in 1912 under the name of The Royal Engineers Old Comrades Association, which was later changed to the Royal Engineers Association in 1952.
Our Aim
 To promote the Corps among the Association by:

Fostering espirit de corps, comradeship and service.
Maintaining an awareness of Corps traditions.
Acting as a link between serving and retired members of the Corps.

To provide financial and other assistance to serving and former members of the Corps, their spouses, widows, widowers and dependents who are in need.
To make grants, within Association Guidelines, to the Army Benevolent Fund and other charities that further the objectives of the Association.
Our Vision
To ensure that all members of the Sapper family have access to comradeship and support that enables them to live full lives.
Our Mission
Family
The Sapper family are the focus of all of our activities, and we are fully committed to realizing the welfare needs of our serving soldiers, veterans, and families.
Respect
We will always respect the needs, experience and diversity of individuals. We are fully committed to providing a compassionate and caring environment where the contribution of everyone is valued.
The Structure of the REA
The Association is organized into a Headquarters, Groups and Branches. The Association HQ is located in Chatham and operates the day to day running on the organisation. There are a total of eleven Group Headquarters located in major Royal Engineer military bases, all of which supervise and organize Branches within their local regional area.
Branches are established in towns, districts, or units of the Crops and are administered by elected Branch officials, and there are currently over one hundred Branches located in the UK and abroad. There are a growing number of branches that relate to various activities within the Corps that give each branch a distinct identity. Currently these are Plant, Bomb Disposal, Commando Engineers, Military Survey, Armoured Engineers, Radio, Junior Leaders, Airborne Engineers, Postal & Courier, and Amphibious Engineers. The REA has the aspiration to expand the scope of National Branches to include community interest groups with various identities.
Your REA HQ Team
Kenneth Kirk
Chief Executive Officer
Ken served with the Corps from 1981 to 1989 serving mainly in BAOR with 28 Amph Engr Regt, 23 Engr Regt, 25 Engr Regt and Junior Leaders Regiment RE. On leaving the Corps he joined the Port of London Authority at Tilbury Docks.
He held various senior management posts in Forth Ports Plc, including project managing major capital infrastructure projects building new Port Operating Facilities. Following this he became Managing Director of a major UK Port Operator for several years with operations across the UK.
He then went on to own and run a marine manufacturing business based on the South Coast. Having enjoyed a varied and rewarding career, he was delighted and honoured to have the opportunity to return to serve the Corps as Controller (now CEO) of the Royal Engineers Association.
Ken is married with two grown up sons and lives in Wouldham, where as well as still enjoying running and cycling, he is church warden of All Saints Parish Church and the local Poppy Appeal Organiser.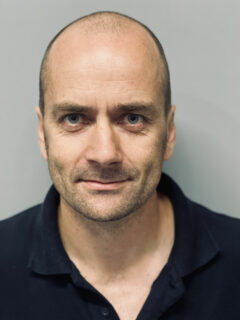 Nick Gunnell
Operations Director
Nick joined the Corps in 2004, completing Phase 1 Training at ATR Lichfield. Before leaving in 2022 he served at various units including; 35 Engr Regt, 101 Engr Regt, 22 Engr Regt, HQ 12 Force Support Gp, HQ RSME Gp and ATR Winchester. On leaving the Corps he took a gap year prior to assuming his current role as Operations Director, REA.
Whilst serving Nick deployed on Op TELIC 13, Op HERRICK 14 and Op HERRICK 18. He also deployed to the South Korean Demilitarised Zone to conduct Body Recovery and Demining Observation on behalf on the UN Command.
Nick is married and lives in St.Ives, Cambridgeshire where he is a member of the Fenland Sappers REA Branch and is involved with his local rugby club.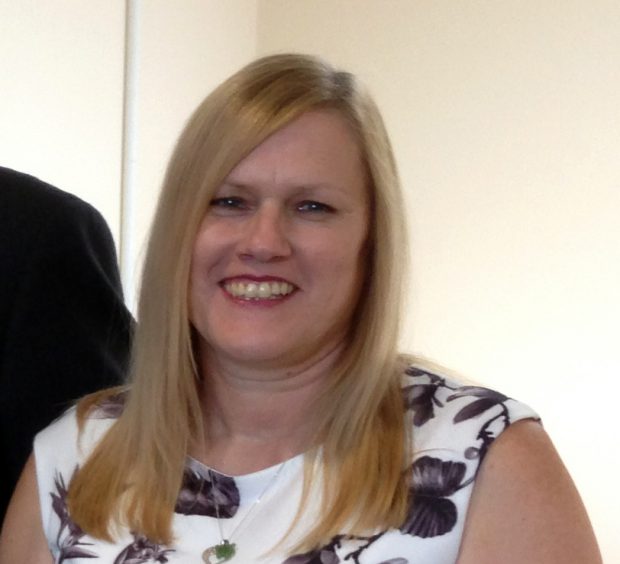 Ann Richardson
Membership Secretary
Ann Richardson is part of our membership team. She first joined the REA in 2009 as part of the benevolence team. Ann maintains all Membership records of which we have over 70,000. She is the contact for all membership enquiries and processes all new membership applications.
Ann also assists with setting up new Branches, advising on the membership status of the founding members. Her skills extend to editing the REA website, keeping it up to date with Branch and Group officials contact details.
Ann is married to John. Between them they have eight adult children and 18 grandchildren who keep them particularly busy. She also has four dogs. When not at work she loves gardening, reading, crafts and music, but mostly loves spending time with her grandchildren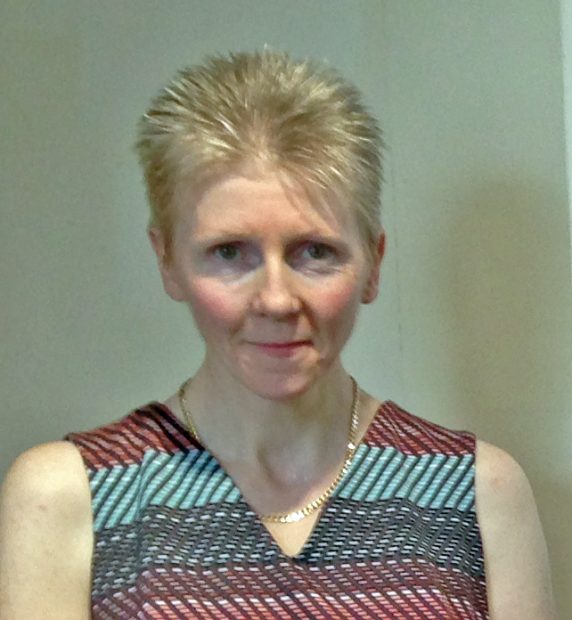 Julia Ferguson
Member Services Coordinator
Julia Ferguson joined the REA Benevolence Team in 2002 and moved to our membership team in 2009. She co-ordinates ticket requests for our external annual events and assists with administration for the Association Badge of Merit, notifications of RE In-Pensioner admittance to the Royal Hospital Chelsea, medical discharge, retirement and death notifications receipt of donations and legacies.
Julia also coordinates REA Branch submissions for The Sapper including publication of obituaries in the magazine and the Corps Memorial Book. She is also the point of contact for the arrangement of Standard Bearer representation at cremations and funerals.
Julia lives with her partner Tim, a former Royal Engineer who served 22 years with the Corps. Outside of work she enjoys walking, gardening and researching her family tree. Julia and Tim are both animal-lovers and are 'parents' to their adopted (and rather bossy) cat, Oreo.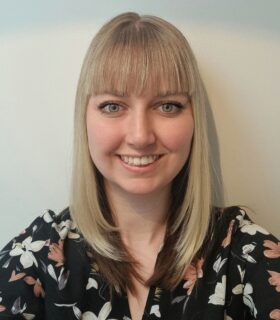 Suzanne Shuter
Benevolence Secretary
In Suzanne's previous role, she worked with various councils to help aid in home adaptations to support the elderly and vulnerable. This helped them to live independently in their own homes for longer.  
Suzanne lives with her partner and baby in the Medway area. They do a lot of family activities such as swimming and going to the park. Suzanne played for a darts team in the Medway area with her partner and still enjoy a darts game every now and again. She is a massive foodie; enjoys travelling and trying new cuisines.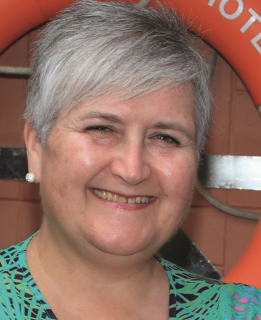 Fiona Louch
Business Manager
Fiona joined the Association team in October 2018, having previously been a secondary school teacher for 10 years and working as part of a pastoral team in the same school prior to that. She is the Association's Business Manager but continues her role as Employment Coordinator for Sappers Network, an employment support service under the auspices of the REA, covering all Sappers, whether regular, reserve or veteran. Fiona also stands in for the Benevolence Secretary when required and enjoys the variety and complexity of the work in all of her roles.
Fiona is married to Steve and they have one grown up son. She has been a Sea Cadet instructor and administrator at her local Unit on the Isle of Sheppey for over 30 years. When time allows, she likes to socialise with friends, read and listen to a wide variety of music.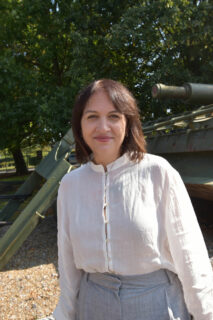 Fay Sidebottom
Branch Funds Manager
Fay joined the REA in June 2023 taking on the new role of REA Fund Manager. Her role is to support REA Branch Treasurers by managing their accounts centrally, removing the financial reporting burdens previously borne by Group and Branch Honorary Treasurers.
Fay started her career in banking, then joined the civil service working in the Regimental Admin Office at 1 RSME Regt. Fay has also worked at 33 Engr Regt (EOD), the British Consulate in Washington DC, and for 12 years with the Visitor Services team at the RE Museum.
Fay is married to Ian and they have 3 children. She enjoys spending time with her family, going to antique fairs and reading.