Waterloo Uncovered 7-21st July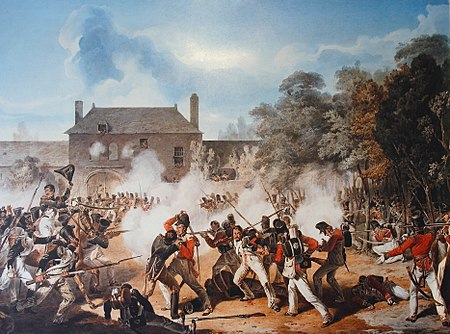 At the core of Waterloo Uncovered (WU) are the serving personnel and veterans (SPV) who form such an integral part of the team. SPV are offered a unique opportunity to take part in excavating one of the world's most famous battlefields. At the same time, they are offered support and encouragement with their wellbeing, recovery (from both mental and physical injury), education, personal development, and assistance with the inevitable (although not always planned) transition from military to civilian life. Because of the support and benefits on offer the SPV can add great value to the project. For example, their real-life experiences of the military and exposure to conflict can provide valuable insights that aid the interpretation of the archaeological finds and help us towards a better understanding of the battle of Waterloo and those who fought in it.
We're arriving to excavate at Hougoumont chateau on the battlefield of Waterloo this year on the 7July and working until 21st July. Amongst the team on the archaeological dig will be veterans and serving personnel, including a member of the Royal Engineers.
WU_press_Tony preview article_branded