SWV – Skihabilition week in Klosters/Switzerland
30.06.2022 | News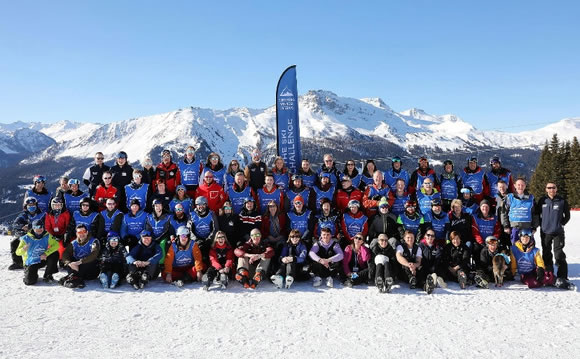 Supporting Wounded Veterans are looking for veterans from across the UK to participate in an exciting, fun but challenging week!
We are looking to engage particularly with those who may be finding transition difficult from the services, or for those who have become demotivated and isolated, we are looking for people from across the Tri Services, and Veterans who are looking for new challenges be it personal or business.
Why Skiing?
We have been running the Ski event for 10 years now, and from experience we know, that bringing together a group of veterans in an environment that allows you to challenge yourself yet relax and communicate freely can be very beneficial in so many ways.
Criteria?
You must be a veteran, you must be able to provide us with proof of service upon request, you will need a valid passport.

No skiing experience is necessary we take many beginners (here is part of the challenge).
You will need to be able to get yourself to the Airport to travel out.

You will be asked to attend an interview as part of our selection process these generally last no longer than 30mins.

If there are any COVID restrictions, you will be required to be vaccinated and provide proof according to Switzerland's guidelines.

You will be asked to disclose and manage any prescribed treatments.

Anyone who has previously attended need not apply thank you.