FAREWELL TO BAOR 2019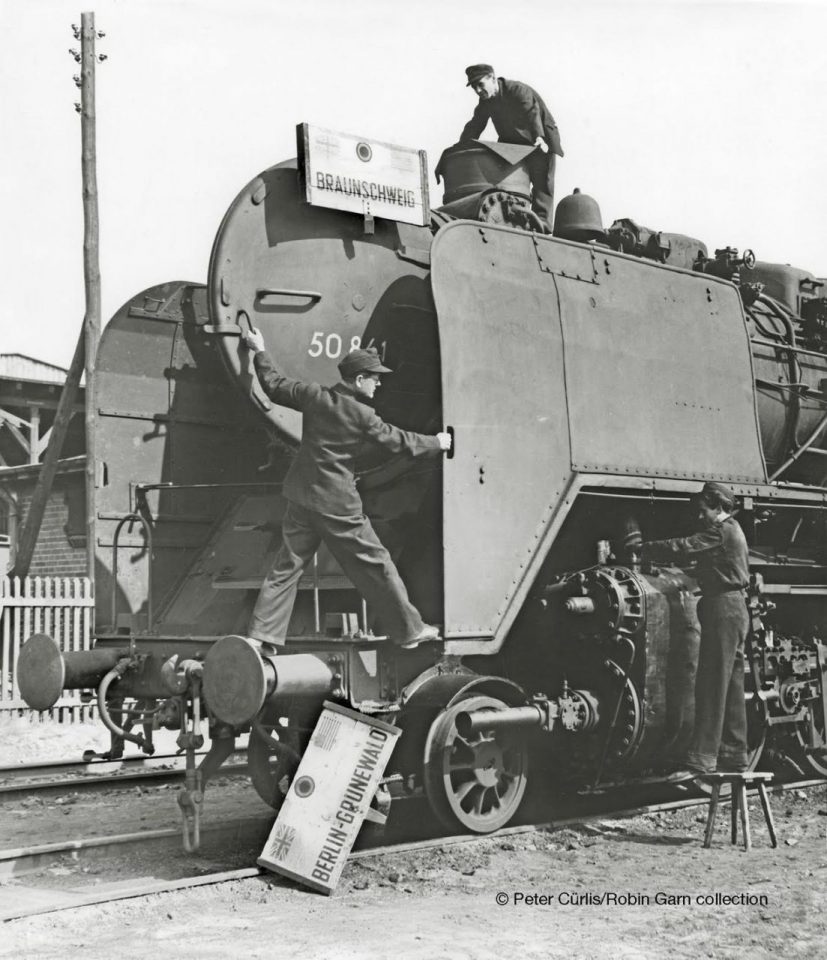 Auf Wiedersehen BAOR special train in June 2019
The journey and the narrative focuses particularly on the 1945-1949 rehabilitation of Germany by British military engineers and logisticians rebuilding civic society – power, transport and water – using old-fashioned make-do-and mend. It is not widely recognised that Germany in 1945 was the worst man made humanitarian crisis in European history: 30 million people including the homeless civilians, PoWs, DPs, and a relatively tiny British Liberation Army. .
This narrative is supported by the Founding Director of RLCDavid Burden,
The Luftwaffe have provided Enough financial support for a discounted "Served in Germany" fare. Before the 1963 reorganisation, CRE owned almost all the technical expertise, from port clearance to waterways and postal service. And the second British Military Governor in Germany was himself a Royal Engineer, having been the Deputy from 1945.
Finally, in the spirit of British Military Trains – RE(Tn) and RCT, and of BAOR – this train has more Bar Cars than the Venice-Simplon Orient Express!
Please click on the link below for full details of how to take part in this event